Start quoting him now, for it is time to celebrate his birthday.

Luckily, my wonderful friend Haylie told me about the large birthday party being thrown for him at the Folger Shakespeare Library, and we hopped on over this afternoon to part-ay.




We were serenaded by Seraphim Singers -

London Bridge is falling down!

My Fair Lady!

Taught about combat techniques -



Entertained by the Renaissance Man - this was so fantastic. He had all of the children so involved and excited about comedy, bringing up volunteers to help him learn about chamberpots and act out a scene involving the Queen (God save the Queen!)


(On the right a boy shows off one of the crafts for children - making Elizabethan brooches from pasta.)




We were able to go inside the reading room, which is generally reserved for scholars and researchers only (Haylie is one.) It was beautiful.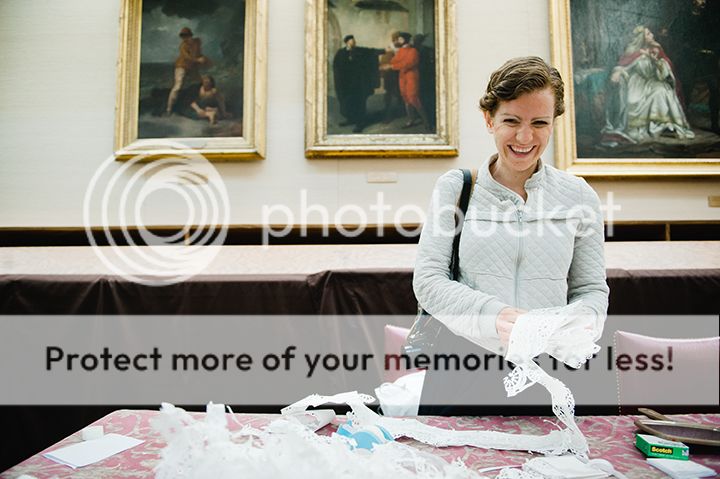 Haylie and I even got to make ruffs for ourselves. Doesn't she look fantastically Elizabethan?




There was cake to be served.
(

However, this is not a real cake. )



So, go grab yourself a treat and sit down to a sonnet. Huzzah!

Labels: Around DC