Lately Jeff and I have been dreaming and planning for vacations to come, but it's always fun to reflect on vacations gone by as well.

Last year after graduation we jetted up to Seattle to celebrate our newfound freedom from academia. Be prepared for a lot of posts to come about said vacation.

Here are some highlights:

We spent a few days out at Seabrook, a little community out on the coast. Jeff's aunt Rachelle owns an awesome awesome house out there she let us stay at (Thanks, Rachelle!) See how great it is?




We were able to wander over so easily to the amazing staircase to the beach -




And go on awesome bike rides -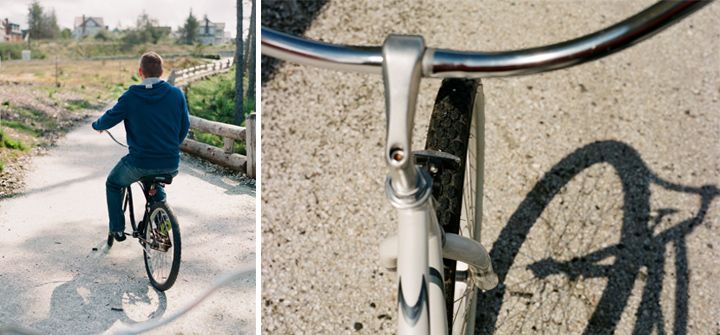 The community even has an indoor swimming pool, so that those days when it's pouring rain (and there are a lot, since this is Washington) are still full of water fun. Plus Rachelle's house boasts a hot tub for relaxing at the end of a long day.

Rachelle's beach house is actually very close to my grandparent's cabin, which is on the Quinault Indian Reservation. We'd go out to the cabin each summer when we visited, and my favorite 4th of July's were spent there. There was always a great celebration for the 4th in Tahola!


Labels: In the USA, Where we go