I've fallen behind on blogging, so I'll hurry and put up some of my winter sewing projects before we jump into Spring sewing (the weather is so warm that I'm feeling tons of pressure to get things made!)

I started the year off making the Dakota dress by Little Lizard King. This was my first time working with fur so I was nervous, but it was super easy. I also had to be brave and put a zipper in, which also wasn't nearly as scary as I make it out to be in my mind. I had to shorten the zipper which was an adventure! It turned out okay, although the next time I need to shorten a metal zipper I think I will do a few things a little differently. I made the main dress portion in navy flannel. Nice and soft, though I wish it had been a little thicker (this was shirting).

I like this design a lot. We layered a long white sleeve onesie under it, because of course it was too cold out to be without one.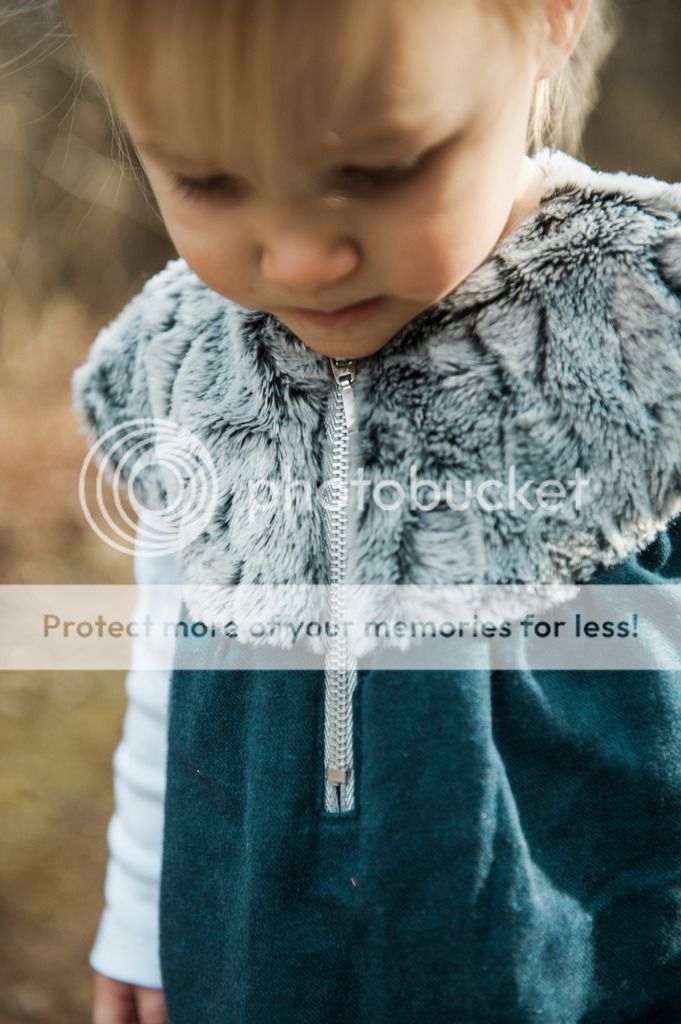 Overall I think this is such a cute and unique design for a winter dress, and it came together really quickly, too. It's already warming up so quickly here that it feels weird to put her in fur, but we did get quite a few wears in before the temperature started creeping up!
Labels: Sewing + Crafting